Ana Digón

Communicator and Regenerative Event Organiser

Andy Goldring

CEO Permaculture Association (Britain)

Beat Rölli

Biologist, Permaculture Designer, Farmer

Charlie Gray

Ethnobotanist, Food Systems Designer, Seed Steward

Charlotte Kottusch

Research Assistant/VFPC Speaker

Graham Burnett

Positive solutions for regenerative futures

India Hamilton

Regenerative designer and entrepreneur

Iris Kunze

Geographer, expert on intentional communities

Iryna Kazakova

Project coordinator at NGO Permaculture in Ukraine

Jóvenes en Permacultura

Featuring Auba Riera & Eddie Brown

Julie Mathes

Journalist focusing on environmental issues

Jyoti Fernandes

Farmer and land rights activist

La Bolina

Ecological, regenerative and intercultural association

Mark Ridsdill Smith

Container gardener, author and teacher

Matt Swarbrick

Optimist and Tea Maker at Henbant

Matteo Mazzola

Regenerative farmer, consultant and educator

Morag Gamble

Founder, presenter and educator

Murad Alkhufash

Marda Permaculture Farm founder

Pat Mooney

Authority on issues of global governance, corporate concentration, and intellectual property monopoly

Pavlo Ardanov

Researcher and lecturer. Co-founder of NGO Permaculture in Ukraine

PermaMed

Permaculture educators and practitioners

Permayouth Hubs Uganda

Featuring Brenda Nakafeero & Rolande Ansima Casinga

Perrine Hervé-Gruyer

Permaculture and agroecology consultant

Peter Brooks

Spatial researcher

Pippa Chapman

Backyard forest gardener

Precious Phiri

Smallholder farmer, regenerative agriculture practitioner and trainer

Rob Hopkins

Founder of the Transition movement.

Sheila Darmos

Advocate for Regenerative Farming

Stephanie Hafferty

Garden writer, consultant and designer

Steve Charter

Funding Coordinator PAB, iACT Project Lead

Suzy Russell

Supporting and promoting Community Supported Agriculture (CSA) in the UK

Valerie Seitz

Organizing the transformation as a trainer, project developer and designer
Permaculture and agroecology consultant
DAY 4 - FARM SCALE
4 March 2023
16:00 - 19:00 GMT (London)
17:00 - 20:00 CET (Paris)
18:00 - 21:00 EET (Athens)
Day 4 Programme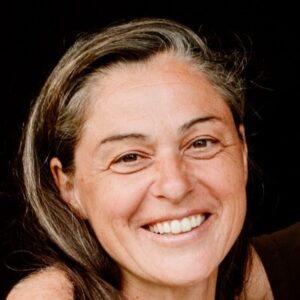 From microfarms to an ecosystem of farms
::  multifunctional  ::  small farms  ::  food sovereignty  ::
We will reflect on the challenges of designing and developing multifunctional resilient farm livelihoods and enterprises, blending approaches such as agroforestry, market gardening, holistic management for nutritious food and benefits for & regeneration of land and community. Based on the Bec Hellouin farm example, we will show the challenges that such microfarms now face in a context of multiple crisis and what solutions can be implemented to secure food sovereignty.
More Details
Perrine Hervé-Gruyer has worked as an international lawyer and head of the legal department of a major company in Asia, and has volunteered with the High Commissioner for Refugees. When she turned thirty, Perrine radically changed lanes, and began taking courses in psychotherapy, specifically in relaxation therapy, publishing a book titled La Relaxation en Famille.
With her husband, Charles, she created Le Ferme du Bec Hellouin. Perrine also serves as a Green Party representative with the Regional Parliament of Haute-Normandie, where she oversees a committee focusing on agriculture.
Check the detailed programme of the 5 days of the Forum: