Secure yourself the EUPC 2023 Complete Video Package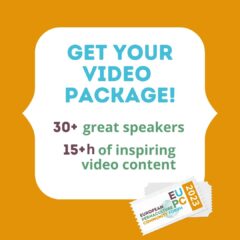 You now have the chance to purchase what is, possibly, the largest contemporary collection of European-wide videos about permaculture practitioners and projects around the world. At your fingertips will be 15hrs of speaker interviews and presentations, panel discussions, short films and more, all from the EUPC Forum 2023.
If that was not enough, we are also making available 30hrs of recorded content from the online European Permaculture Convergence, held in October 2021, featuring many more interviews, short films and presentations.
Overall, there are 50+ speakers and projects featured in this package, a unique collection for any permaculture enthusiast or practitioner to own.
Payment scheme
We have chosen a pay structure that reflects the different economic situations in various parts of Europe. Also, that people value things differently.
Organising the EUPC forum and to develop the EUPC community is a lot of work and your purchasing the recordings is key to supporting our efforts. Please pay what you can afford. Thanks for participating & strengthening the network!
Below, you can purchase the recordings packages, or for more information on what you get with the package, please click here. For information on payment options and an FAQ about the recording, click here.
We have set a three-tiered pricing structure for the recordings. These are:
Discounted
€19
This price is for those with limited economic capacity, especially those from Eastern Europe or countries of the global south, as well as students and activists.
Standard
€29
This price is for everybody be you a permaculture enthusiast, gardener, practitioner, farmer or professional.
Supporter
€59
For those able to support the ongoing work of the EUPC. Also for organisations, projects and businesses who wish to buy the package to share with members, colleagues or event attendees.
Please pay what you can afford!
If you cannot afford these prices, please do contact us and we will see what we can do to help!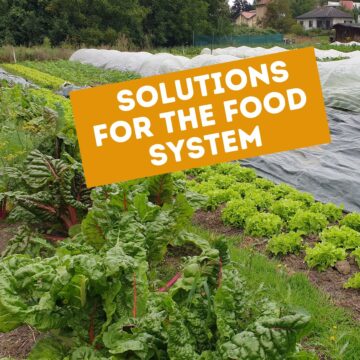 Access the largest collection of European permaculture content online
15hrs of speaker interviews, presentations, project films, panel discussions and much more from the EUPC Forum 2023
30hrs of bonus content from the European Permaculture Convergence 2021
Hear from 50+ inspiring speakers from all corners of Europe for inspiration, insight and useful tips.
Access to recordings on an ongoing basis to watch in your own time, all easily navigable.
Hours of high-quality and unique shareable content that can be used by permaculture groups, educators and activists.
Purchasing Information
Payment options
Payments are primarily taken via debit/bank card, credit card or Paypal
You can also arrange to pay via bank transfer
For this, choose bank transfer below the field for the credit card. You will then order the package and get an email from the EUPC with the details to make the bank payment.
Please use this reference: Your Surname-EUPC2023 (e.g. Muller-EUPC2023)
How do I access the recordings?
After paying for your ticket you will receive an email as confirmation.
On the email will be instructions for accessing our members area where recordings are stored.
The email will also include helpful tips on navigating the members area and finding the different recordings.
The recording will be available for a minimum of 18 months, so you can re-watch at your leisure.
You will also hear from us occasionally about future events and bonuses for those who purchase our recordings.
FAQs about the Video Package
Why should I buy this package?
This is probably the largest contemporary collection of interviews, short films, project tours, etc, available on a European-wide level. It's an opportunity to get inspired, to learn about permaculture solutions for various settings and, of course, to support the ongoing work of the European Permaculture Community.
Do I get a DVD or physical product?
No, all recordings are available online on our website in a password protected member area. You will be given the access codes for this when purchasing.

How are the videos played?
The recordings are embedded in our webpage via Vimeo. You can navigate the videos with the time bar, select full screen or automated subtitles in English.

Can I share the films with others?
You are welcome to watch the videos with your friends and colleagues, but please respect our work and do not share your login details.
What are the differences in pricing? Do I get different materials?
No, everybody who buys the Video Package has access to the same material. We just wish to make the package affordable to as many as possible whilst also asking purchasers to pay what they can to help cover our costs of production.

I already attended the EUPC Forum 2023, do I need to purchase the recordings again?
No, you have access to the videos for 1 year minimum already. As ticket holder you received several emails with links and password for the member area.

I already attended the EUPC 2021, can I get a discount on the price?
We're afraid not. Please be aware that we are a non-funded project and it takes a lot of effort to organize a high quality international event. Your contribution makes it possible for us to continue our efforts. The EUPC 2021 recordings are bonus materials.

How do I access the EUPC 2021 recordings and what are they?
By the early April we will have the additional 10 days of the EUPC 2021 available in our member area. The title of the first online convergence was Celebrating Permaculture and offers a wide spectrumm of projects, methods and strategies for a positive change.

What if I can't afford the packages?
Please contact us with a short email describing your situation.