Ana Digón

Communicator and Regenerative Event Organiser

Andy Goldring

CEO Permaculture Association (Britain)

Beat Rölli

Biologist, Permaculture Designer, Farmer

Charlie Gray

Ethnobotanist, Food Systems Designer, Seed Steward

Charlotte Kottusch

Research Assistant/VFPC Speaker

Graham Burnett

Positive solutions for regenerative futures

India Hamilton

Regenerative designer and entrepreneur

Iris Kunze

Geographer, expert on intentional communities

Iryna Kazakova

Project coordinator at NGO Permaculture in Ukraine

Jóvenes en Permacultura

Featuring Auba Riera & Eddie Brown

Julie Mathes

Journalist focusing on environmental issues

Jyoti Fernandes

Farmer and land rights activist

La Bolina

Ecological, regenerative and intercultural association

Mark Ridsdill Smith

Container gardener, author and teacher

Matt Swarbrick

Optimist and Tea Maker at Henbant

Matteo Mazzola

Regenerative farmer, consultant and educator

Morag Gamble

Founder, presenter and educator

Murad Alkhufash

Marda Permaculture Farm founder

Pat Mooney

Authority on issues of global governance, corporate concentration, and intellectual property monopoly

Pavlo Ardanov

Researcher and lecturer. Co-founder of NGO Permaculture in Ukraine

PermaMed

Permaculture educators and practitioners

Permayouth Hubs Uganda

Featuring Brenda Nakafeero & Rolande Ansima Casinga

Perrine Hervé-Gruyer

Permaculture and agroecology consultant

Peter Brooks

Spatial researcher

Pippa Chapman

Backyard forest gardener

Precious Phiri

Smallholder farmer, regenerative agriculture practitioner and trainer

Rob Hopkins

Founder of the Transition movement.

Sheila Darmos

Advocate for Regenerative Farming

Stephanie Hafferty

Garden writer, consultant and designer

Steve Charter

Funding Coordinator PAB, iACT Project Lead

Suzy Russell

Supporting and promoting Community Supported Agriculture (CSA) in the UK

Valerie Seitz

Organizing the transformation as a trainer, project developer and designer
PermaMed
Permaculture educators and practitioners
Permaculture gardening for everyone - Ethics, principles and cycles
DAY 2 - GARDEN SCALE
2 March 2023
18:00 - 21:00 GMT (London)
19:00 - 22:00 CET (Paris)
20:00 - 23:00 EET (Athens)
Day 2 Programme
Permacultura Mediterranea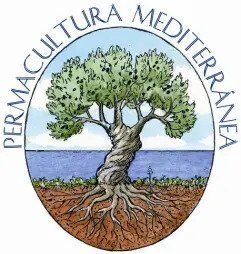 More Details
Permacultura Mediterranea is a permaculture nonprofit educational organisation with demo sites and projects in Spain. Mandy Merklein, Aline Van Moerbeke, and Meiling Colorado are board members and permaculture educators.
Mediterranean Permaculture supports people designing, sharing and implementing permaculture and regenerative systems especially in Mediterranean climates and bioregions. We offer classes, workshops, tools, resources, and services in permaculture, sustainability, and regenerative design.
We collaborate with Jovenes en Permacultura (Youth in Permaculture) and support several permaculture demonstration sites.