| | | | | | | | | | | | | | | | | | | | | | | | | | | | |
| --- | --- | --- | --- | --- | --- | --- | --- | --- | --- | --- | --- | --- | --- | --- | --- | --- | --- | --- | --- | --- | --- | --- | --- | --- | --- | --- | --- |
| | | | | | | | | | | | | | | | | | | | | | | | | | | | |
Authority on issues of global governance, corporate concentration, and intellectual property monopoly
European Permaculture Community
FORUM 2023 March 1 - 5 >> Let's talk about Food!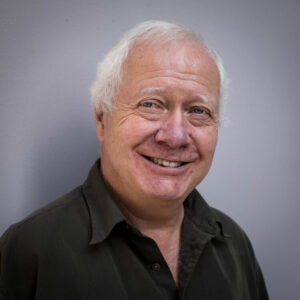 Pat Mooney is the co-founder and executive director of the ETC Group, and is an expert on agricultural diversity, biotechnology, and global governance with decades of experience in international civil society and several awards to his name. The ETC group is an international civil society organization headquartered in Canada with offices in Mexico, Philippines, Nigeria and USA.
Since 1977, ETC group has focused on the role of new technologies on the lives and livelihoods of marginalized peoples around the world. Pat Mooney has almost half a century of experience working in international civil society, first addressing aid and development issues and then focusing on food, agriculture and commodity trade. He received The Right Livelihood Award (the "Alternative Nobel Prize") in the Swedish Parliament in 1985 and the Pearson Peace Prize from Canada's Governor General in 1998.
The author or co-author of several books on the politics of biotechnology and biodiversity, Pat Mooney is widely regarded as an authority on issues of agricultural diversity, global governance, and corporate concentration.
Du möchtest dauerhaft Zugang zu allen Experten-Interviews?
Sichere Dir doch schon jetzt das  European Permaculture Community-Komplettpaket.
Mit exklusivem Bonusmaterial der ExpertInnen – JETZT zum Aktionspreis!