| | | | | | | | | | | | | | | | | | | | | | | | | | | | |
| --- | --- | --- | --- | --- | --- | --- | --- | --- | --- | --- | --- | --- | --- | --- | --- | --- | --- | --- | --- | --- | --- | --- | --- | --- | --- | --- | --- |
| | | | | | | | | | | | | | | | | | | | | | | | | | | | |
CEO Permaculture Association (Britain)
European Permaculture Community
FORUM 2023 March 1 - 5 >> Let's talk about Food!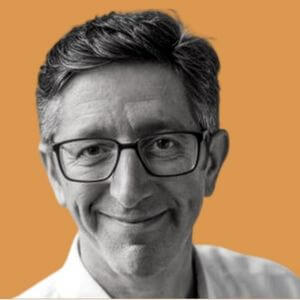 Andy has been part of the Permaculture Association since 1993, as a member, volunteer, trustee and as chief executive since 1999. He is also an active teacher and is currently working on a big city wide climate change project called Climate Action Leeds, working to co-produce a permaculture style city through design workshops, events and a doughnut economics framework - with the goal of a zero carbon, nature friendly, socially just Leeds by the 2030s.
Du möchtest dauerhaft Zugang zu allen Experten-Interviews?
Sichere Dir doch schon jetzt das  European Permaculture Community-Komplettpaket.
Mit exklusivem Bonusmaterial der ExpertInnen – JETZT zum Aktionspreis!